SAVE IMAGES & VIDEOS FROM 1688, Taobao and Tmall!
Save time and get the best image quality with 1TT extension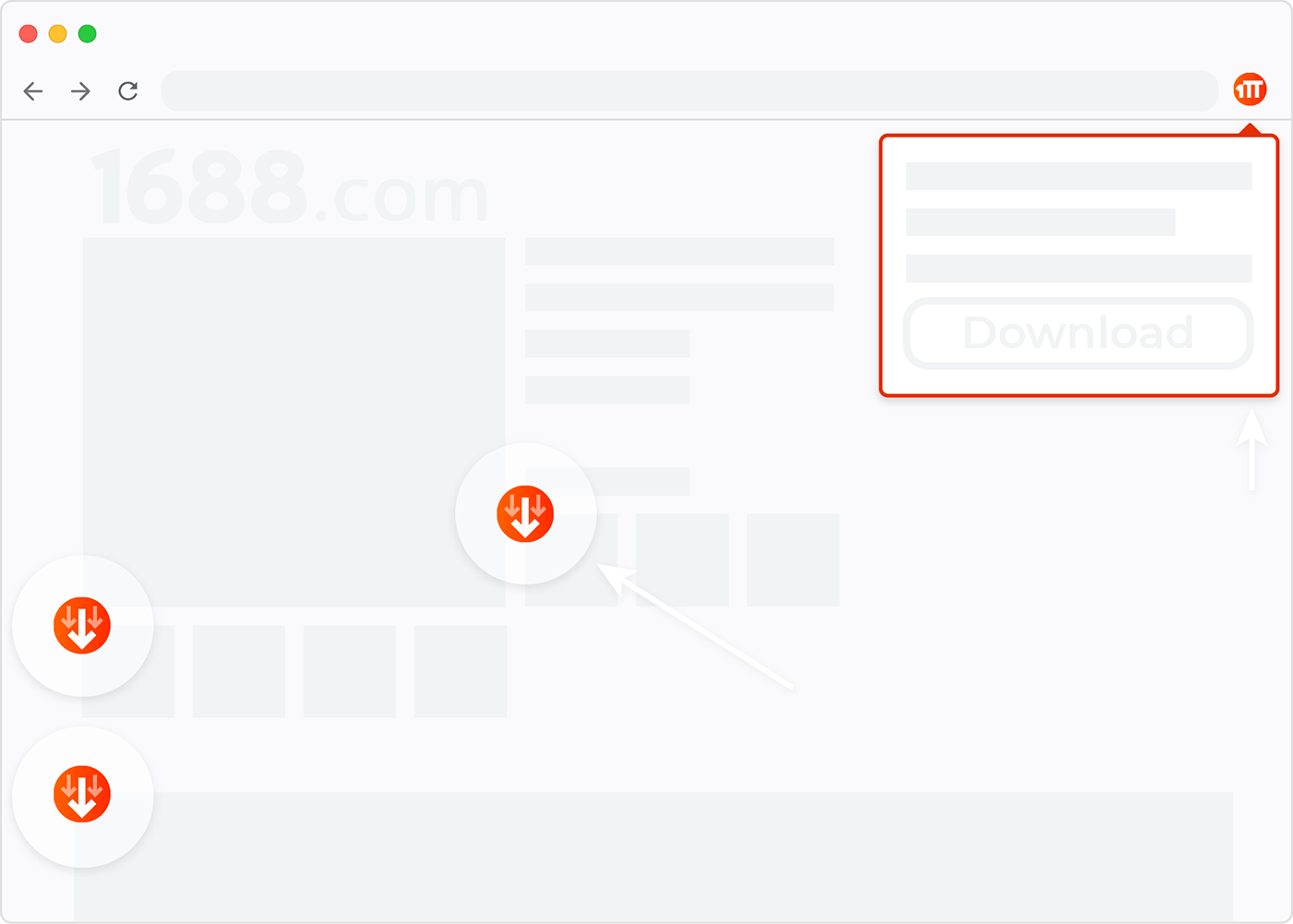 Step 1.

Click on the install button to get the browser extension.
Step 2.

Open a product from 1688.com, taobao.com or tmall.com.
Step 3.

Open the app window and start downloading!.
That's it!.

Images and videos are downloaded to your computer!